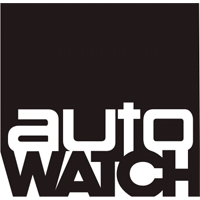 Leaders in automotive security systems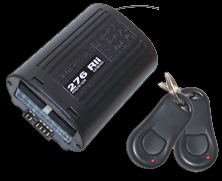 This is a stand alone remote activated alarm and immobiliser system with perimeter and interior protection by means of either an ultrasonic, shock, microwave or glass break sensor. This system has built in anti-hijack functionality. This alarm system protects the perimeter of the vehicle in that if any of the doors, boot, bonnet etc are opened a siren will sound. The 276RLi can be configured to lock and unlock any vehicle's central locking system but the use of additional modules might be needed.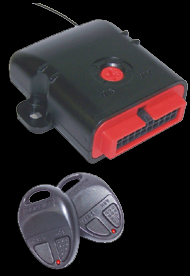 The 279 is an extremely cost effective and compact alarm with built in bump sensor and onboard central locking with optional selective unlocking, utilising an ergonomically designed 2 button remote.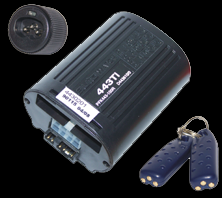 The 443 is a three circuit cut miniature touchkey immobiliser packaged in a compact security housing. The system uses encrypted rolling code technology and up to 8 touchkeys can be programmed into the system. The 443 has a back lit touchkey receptacle that has a connector at both ends to facilitate easy installation and replacement. The 443 is supplied with a selectable hidden button "keyguard" feature.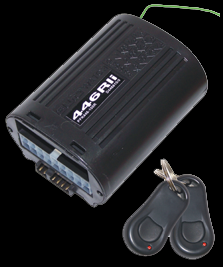 The 446RLi is VESA approved and is the smallest and most compact vehicle security system in its class today. This top of the range system is packed with the latest innovative and confort features such as anti-hijack and allows various vehicle horn and siren compatible outputs, various window closure timer options and various sensor options. The immobiliser has three onboard circuit cuts and comes standard with two encrypted rolling code remotes. In an emergency the system can be overridden via a unique ignition key sequence.